Back to Browse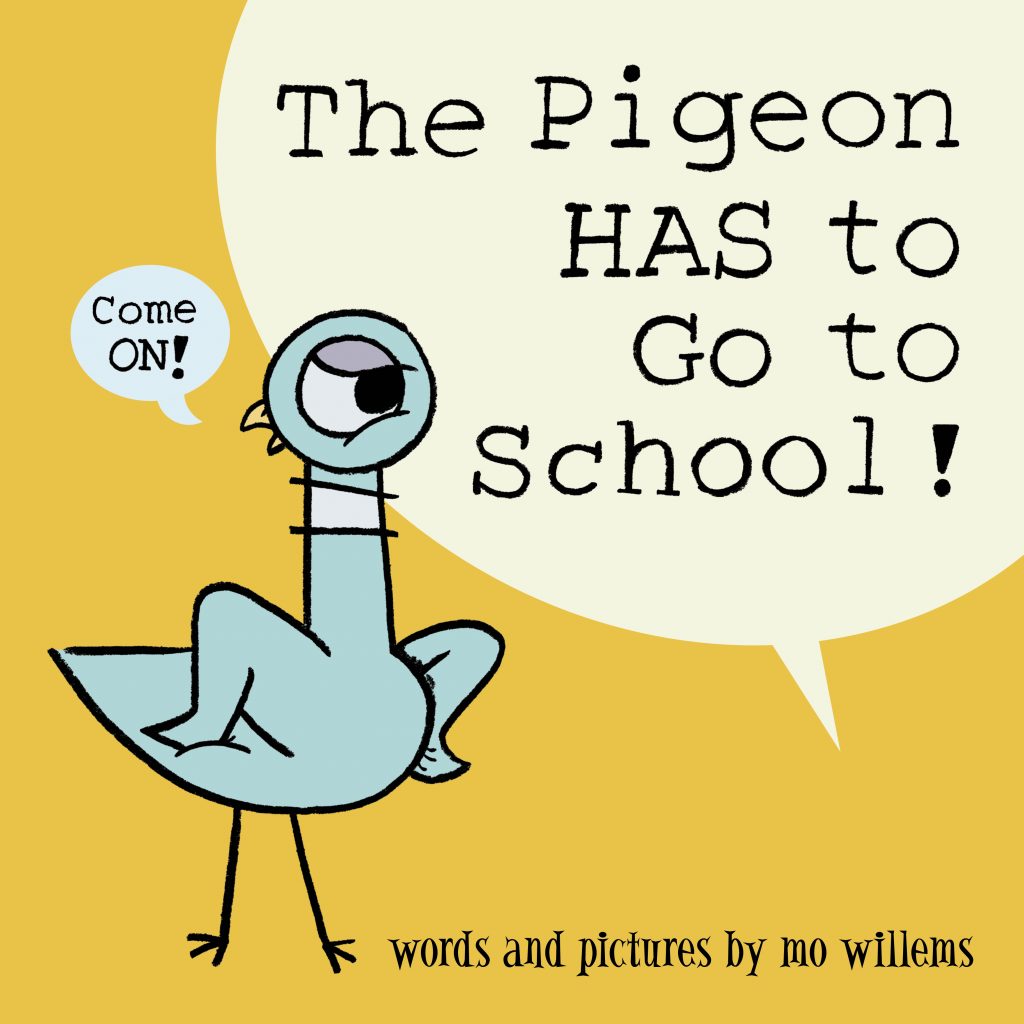 New York Times
Best Seller!
The Pigeon HAS to Go to School!
The Pigeon is about to get SCHOOLED. Do YOU think he should go?
Why does the Pigeon have to go to school? He already knows everything! And what if he doesn't like it? What if the teacher doesn't like him? What if he learns TOO MUCH!?! Ask not for whom the school bell rings; it rings for the Pigeon!
Price (US)

$16.99

ISBN

978-1-368-04645-9, 1-368-04645-2

Size

9x9

Pub Date

7/16/19

Format

Hardcover

Age Range

3-5

Page Count

40
Other Books in the Pigeon Series